When it comes to switchboards, there are multiple standards used to verify the safety of the end product. However, different countries and organizations within those countries have their own sets of standards. So which set of standards should you trust when searching for new switchboards? The best course of action is to find out which organization's standards are most used in your country. Here in the U.S., UL standards are the go-to for much of the switchboard manufacturing industry.
What Are UL Standards?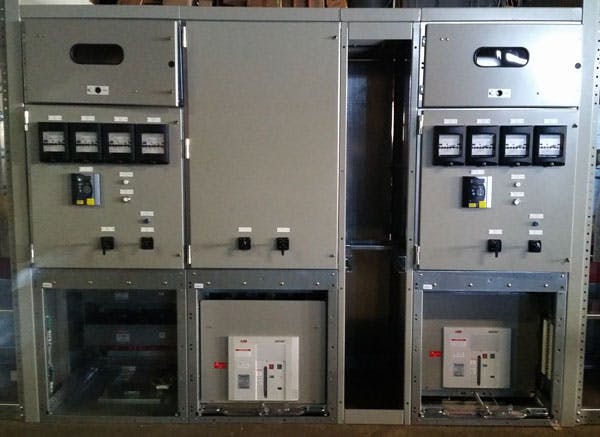 UL standards are a set of switchboard standards created by UL (formerly known as Underwriters Laboratories). These standards focus on all aspects of the safety of switchboard systems. For their dedication to safety, UL is the most widely known standard certification among the Occupational Safety and Health Administration's (OSHA) Nationally Recognized Testing Laboratory Program. This designates UL standards as those which have been approved by the U.S. federal government for their commitment to keeping workers safe.
All UL certified switchboards will come with a UL label prominently featured. These labels are proof that the product meets the safety standards laid out by UL. UL certified switchboards are also periodically sampled and tested to ensure the standards are continuing to be met over time. It is not enough for a manufacturer to be approved by UL once, they must maintain their adherence to the standards in order to remain certified.
Why Do UL Standards Matter?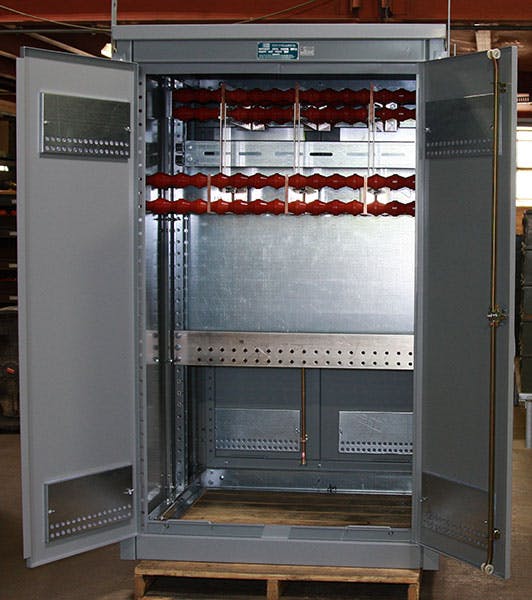 You can think of UL standard badges sort of like the safety awards featured in car commercials. Many people already trust companies like Ford to build a safe vehicle, but it's always nice to see a confirmation of their safety record from an independent third party. When you get a switchboard certified under a UL standard, you know what you are getting: superior quality and safety. UL standards are rigorously protected trademarks because they are a sign of trust between manufacturers, governing bodies, and consumers. These certifications cannot be faked; manufacturers who fake standard badges face steep penalties including fines and further prosecution.
Switchboards which meet UL standards are increasingly requested by site AHJs (Authorities Having Jurisdiction) because it gives them confidence that the gear will meet all safety requirements. These standards cover the entire lifecycle of the switchboard, including installation, operation, and maintenance.
UL 891
UL 891 is one of the most common standards for switchboards. It applies to those rated for 600V or less in accordance with the National Electric Code (NEC) and ANSI/NFPA 70. Additionally, it covers switchboards for use on circuits with available short-circuit currents of no more than 200,000A.
At Penn Panel, we have built test switchgear following the UL 891 standard that have been subjected to a 200,000A fault current to ensure the product can survive the incredible physical stress of the event. With the success of these tests, you can rest assured that your UL 891 switchgear from Penn Panel will hold up in even the most extreme circumstances they are rated for.
Other UL Standards from Penn Panel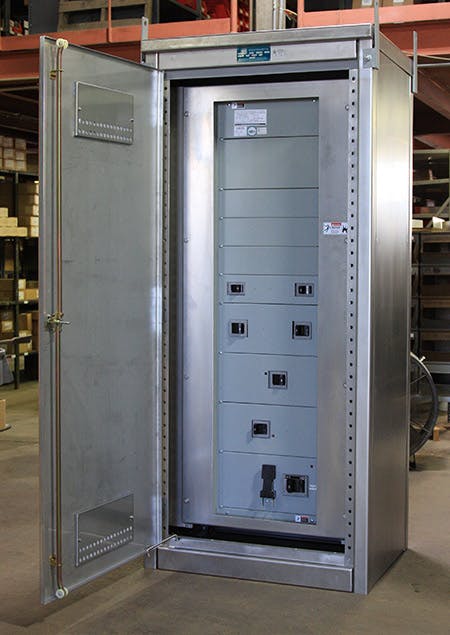 Not only do we have experience manufacturing UL 891 switchboards, we also have experience with UL 67 standard panelboards and UL 1773 standard termination boxes. UL 67 certified panelboards are available with a variety of options, including retrofit builds where new panelboards are fitted into existing enclosures. Mounted and freestanding termination boxes rated for 600V or less can be built to UL 1773 specifications. These termination boxes can be used as a connection point for portable generators.
In the future, we plan to offer UL 1558 switchgear as an option as well. While this switchgear is more expensive than alternatives currently available, it also comes with a number of benefits built in. These benefits include individually compartmentalized draw-out type breakers, the ability to remove the instantaneous protection component to offer better overcurrent selective coordination, and a design which passes a 30 cycle short-time current withstand test.
Conclusion
UL standards are a set of safety regulations for switchboards which have been certified by OSHA for use in the U.S. While not all switchgear is required to comply with UL standards for use in the country, those which are emblazoned with the UL logo are guaranteed to have met rigorous safety measures in all situations for which they are rated. And of all the UL standards, UL 891 is the most frequently used. This standard is specifically for switchboards rated for 600V or less and short-circuit currents of 200,000A or less.
Penn Panel UL Certified Switchboards
Penn Panel builds UL listed switchboards up to 6,000A, 200kAIC. However, just because our switchboards meet a set of safety standards doesn't mean the switchboards themselves have to be standard. We specialize in custom switchgear for use in unique situations, including retrofit switchboards which still meet current UL standards. Contact us today to learn more about how our custom, UL certified switchboards can solve your electrical needs.